30-12-05
Mathew Fox - Tattoo
Het zal je zeker wel opgevallen zijn dat Matthew Fox, alias Jack Sheppard, een tatoeage heeft. Voor velen is het nog een raadsel en zitten met prangende vragen. Is het wel echt? Wat betekent het? Ik zal hier proberen een antwoord op te vinden met passende foto's.

Uitleg:

* Het is een echte tattoo
* De groene 5 verwijst naar zijn rol als 'Charlie Salinger' in de serie 'Party of Five', zijn vriend Scott Wolf, die Bailey speelde, heeft er ook zo een.




* De tekens onder de 5 zijn Chinese karakters: - 1ste teken betekent 'adelaar'
- 2de teken betekent '
- 3de teken betekent 'lang'
- 4de teken betekent 'leegte'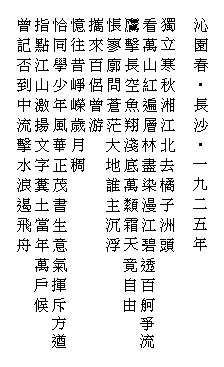 Het is een gedicht geschreven door Mao Zhedong en heet in Ch'ang-Sha, en kan vertaald worden als 'Eagles high up, cleaving the space'. Hier heb je de Engelse versie (vertaling: A.W.T.):

Standing alone in the autumn cold:
The Hsiang flowing northward,
Orange Island, the cape.
I see thousands of hills in crimsoned view,
The woods piling up in deep-dye;
The mighty stream, in its gleam of jade,
One hundred barques racing by.
Eagles high up, cleaving the space,
Fish gliding above shallow ground;
Ten thousand creatures, under frosty a sky,
all fighting for freedom.

In the waste's dreariness brooding,
I ask the blue space without bonds:
Who masters fate's rise and descent?

Once I came here with a hundred companions,
Vivid the months and years yet, filled with pride.
Schoolmates we were, and young altogether,
Upright and honest, in the bloom of our lives;
Impetuous students, full of enthusiasm,
We cast all restraints boldly aside.
Pointing to China, its mountains and rivers,
Setting the people afire with our words,
And counted for muck all those ranking high.
Do you still can remember:
How, venturing midstream, the oars lashed the waters
And the waves yet staying the flight of our boats?